X-RAY Inspection SMX/FI-3100M Series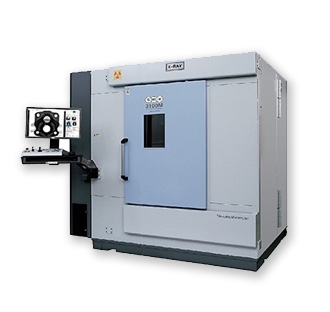 ■Equipped with a shield box and table that support large-size samples up to 70 kg. When used with a high-output X-ray generator and flat panel detector﹐ the system exhibits its power for the inspection of thick﹐ large-size items.
- Pulling out the table to the maximum limit helps operators to carry large-size samples easily and reduces the labor. Samples with a diameter up to 620 can be loaded when a large table (optional) is installed.
- A dedicated unit (optional) can be installed to inspect aluminum wheels (30 kg max.) efficiently. Aluminum wheels equivalent to 12 to 22 inches can be accommodated.