FabSCIL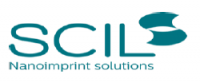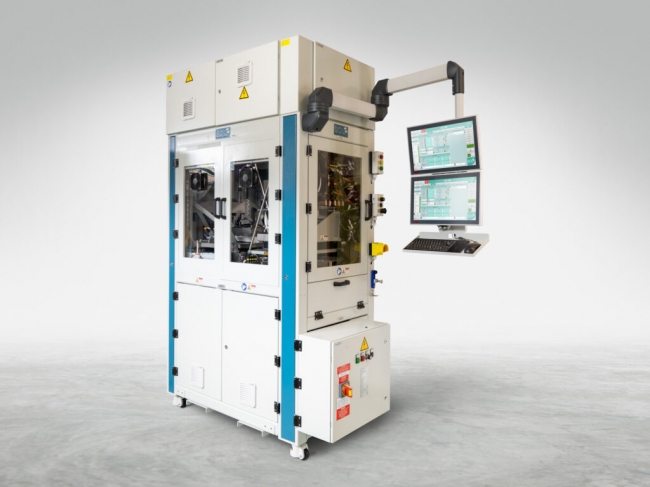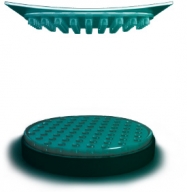 SCIL Nanoimprint solutions offers NIL manufacturing solutions in a large variety. From manual R&D tools to fully automatic cassette-to-cassette systems and from 2" up to 300 mm wafers.
The manual R&D tools and automatic systems use the same imprint module which allows easy transition from manual to semi-automatic and fully-automatic processing.
Key features
⦿Tri-layer stamp construction allows conformal contact printing even on non-flat and bowed surfaces.
⦿Unique SCIL imprint process ensures sub 10 nm resolution with low pattern deformation and no stamp damage by particles.
⦿Overlay alignment < 1 µm
⦿The excellent etch properties of the sol-gel resist result in high etch rates.
⦿The thermal stability﹐ optical transparency and (UV) stability of the sol-gel makes it suitable as functional layer.
⦿Use of thermal sol-gel increases stamp lifetime.
⦿Overall combining highest imprint quality and yield with high throughput and low total cost of ownership.
The FabSCIL module can imprint 200 and 300mm wafers and has automatic stamp loading and positioning. It is designed to be docked to a cluster system that takes care of wafer handling﹐ aligning﹐ spin-coating﹐ baking﹐ cooling and other processes.
Imprint method SCIL low pressure softstamp NIL
Capacity 20 – 30 wafers/hour depending on wafers size﹐ wafer material﹐ pattern dimensions and material process
Wafer size 200 and 300 mm
Wafer material Glass﹐ Silicon﹐ Sapphire﹐ GaAs﹐ other
Wafer thickness 0.3 – 2.5 mm
Wafer handling Connected to cluster tool / EFEM
Resist types Thermal sol-gel (NanoGlass T-series)
UV sol-gel (NanoGlass UV-series)
UV organic (NanoSynth UV-series)
Overlay alignment X﹐Y alignment accuracy < 1 µm