LabSCIL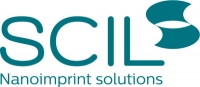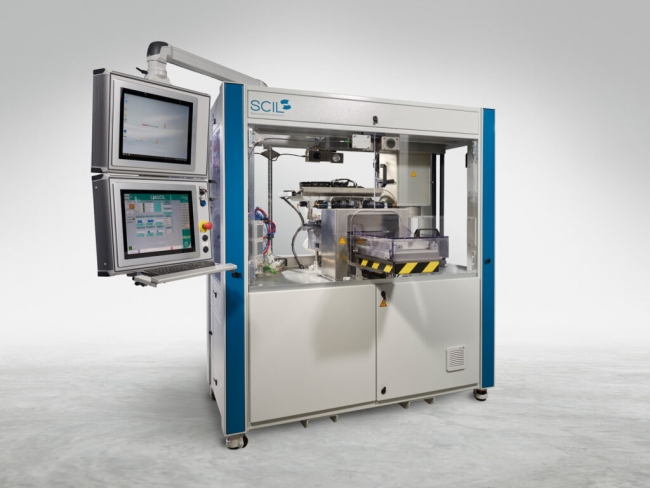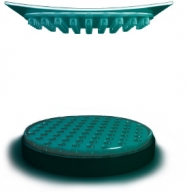 SCIL Nanoimprint solutions offers NIL manufacturing solutions in a large variety. From manual R&D tools to fully automatic cassette-to-cassette systems and from 2" up to 300 mm wafers.
The manual R&D tools and automatic systems use the same imprint module which allows easy transition from manual to semi-automatic and fully-automatic processing.
Key features
⦿Tri-layer stamp construction allows conformal contact printing even on non-flat and bowed surfaces.
⦿Unique SCIL imprint process ensures sub 10 nm resolution with low pattern deformation and no stamp damage by particles.
⦿Overlay alignment < 1 µm
⦿The excellent etch properties of the sol-gel resist result in high etch rates.
⦿The thermal stability﹐ optical transparency and (UV) stability of the sol-gel makes it suitable as functional layer.
⦿Use of thermal sol-gel increases stamp lifetime.
⦿Overall combining highest imprint quality and yield with high throughput and low total cost of ownership.
The low volume SCIL tool is especially developed for R&D labs at Universities﹐ Research Institutes and companies who are interested to develop SCIL processes and applications. Also for companies interested in a tool that can be used for small series pilot production the low volume SCIL tool will be ideal.
⦿Specifications
Operation Manual loading of wafers with a resist coating. Imprint process runs automatically.
Wafer size 2" up to 200 mm
Wafer material Glass﹐ Silicon﹐ Sapphire﹐ GaAs﹐ other
Wafer thickness 0.3 – 1.7 mm
Resist types Thermal sol-gel (NanoGlass T-series)
UV sol-gel (NanoGlass UV-series)
UV organic (NanoSynth UV-series)
Imprinting SCIL low pressure softstamp NIL
Overlay alignment X﹐Y alignment accuracy < 1 micron