Kunststoff-Galvanik 電鍍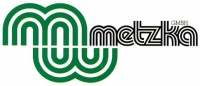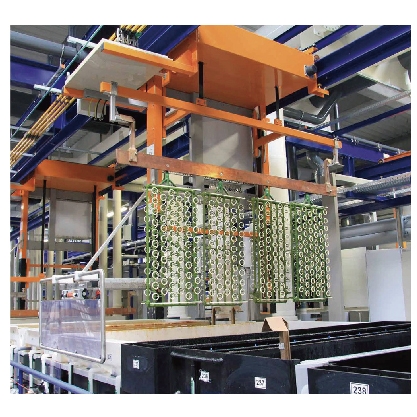 •The chroming process is performed for both chromium VI and chromium III electrolytes.
•Direct metallic plating has a positive influence on reject rates﹐ the shorter process times make it possible to boost the line productivity.
•The line realized by METZKA was fitted with 12 transport carts.
•The voltage supply of the transport carts was achieved using low-maintenance power track systems.
•Data and signals are transmitted by WLAN.
•All lifting and traveling operations are frequency controlled﹐ which achieves transport speeds of up to 80 m per minute.
•六價鉻與三價鉻電解液可經由鍍鉻工藝來執行
•直接金屬電鍍可降低不良率;製成時間越短即可提高生產率
•METZKA的生產線安裝了12台運輸車
•運輸車的供應電壓是以低維護需求的動力軌道系統來達成
•數據與信號是以WLAN來傳輸
•所有起重與移動的操作都是以運輸速度每分鐘80米的頻率來控制的